The rapid advancement of LED-illumination technology over the course of the past two decades has allowed for incredible innovation within the signage industry, especially in Europe.
在过去的二十年里,LED照明技术的飞速发展为标识行业带来很多难以置信的创新方式与创新效果,尤其是在欧洲。
From LED-illuminated letterforms milled from translucent cast block acrylic to trim-less fabricated aluminum letters that have seamless "infinity" edges (face flush to returns), designers love the opportunity these technologies offer to stretch the possibilities of typographic and experiential graphic design intent.
从半透明的亚克力树脂制式,到边缘平齐无缝的铝制式,LED发光字的制式非常多样。但无论是哪种技术,都给设计师们带来更多的创意机会和更大的施展空间,并且能够更好实现他们印刷和体验式图形等设计的意图。
And in the post-COVID world, where e-commerce, online banking, and work-from-home practices are trending everywhere, it is all the more important than in any time in history for brick-and-mortar retail stores, banks, and branded office environments to offer more than just a place to transact but rather pivot to additionally offer an intimate environment to experience.
目前世界正处于后疫情时代,这样的大环境下,电子商务、网上银行和在家办公等逐渐成为一种新常态。因此,原先人们经常前往的实体零售店、银行和办公环境,如今不仅仅只是提供交易的场所,更是成为当下的人们为数不多可以产生亲密社交体验的环境。
This is why many retailers are going more and more toward small pop-up retail store concepts that precisely offer that intimate experience.
这就是为什么许多零售商越来越倾向于小型快闪式零售商店概念的原因,这些概念恰恰提供了上述的亲密社交体验。
Leveraging the latest in low-profile, trim-less, LED-illuminated signage that looks like jewelry when viewed close up is a big part of that placemaking trend.
利用最新的技术,LED发光字标牌从远处看变得更为低调、去装饰化,近距离观察起来时却如珠宝一般华丽——这正是当前趋势的重要特点与组成部分。
Yet when we look at the European technology platforms that lead innovation in this space, the landscape can be very daunting to understand. That's because European illuminated signage technologies that are now increasingly being called out within signage design standards are based upon German nomenclature that can be very confusing.
然而,在引领了LED发光字领域创新的欧洲技术平台,有些情况却变得让人难以理解,非常困惑。这是因为,现在标牌设计标准中越来越多使用的欧洲照明标牌技术几乎采用基于德语的命名法。
For example, how does one differentiate a Profile 5S face-lit letterform (fabricated aluminum letter without trim), from Profile 5 (fabricated aluminum letter with trim), Profile 8 (fabricated acrylic letter), or Profile 11 (cast block acrylic with embedded LEDs)?
例如,我们该如何区分Profile5S表面发光字制式(无装饰的人造铝字母),和Profile5(带装饰的人造铝字母)、Profile8(人造亚克力字母)以及Profile11(带嵌入式亚克力LED)之间的区别呢?
The following summary will describe the most common European LED-illuminated signage standards of which North American designers and fabricators should be aware.
以下的文章的主题,就是其他国家的设计师和制造商应了解的最常见的欧洲LED照明标牌标准。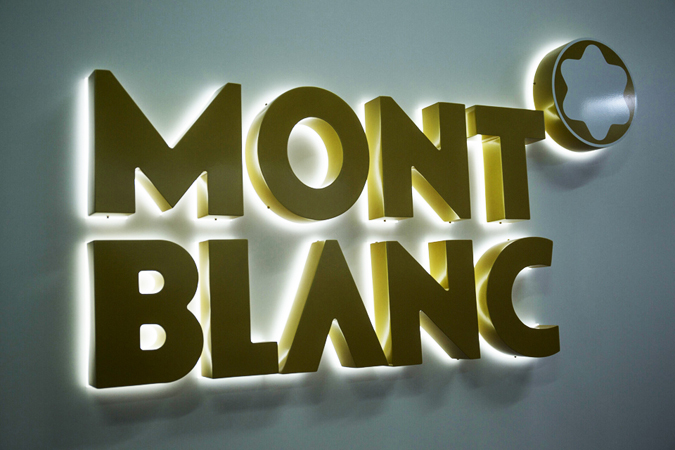 Profile 3: Halo-lit Fabricated Aluminum or Stainless Steel Letterform
Profile3

:采用光晕化处理的铝或不锈钢发光字制式
Profile 3 is simply a halo-illuminated letterform that is fabricated from a thick-gauge stainless steel or aluminum.
Profile3的构造比较简单,使用厚实的不锈钢或铝制成,照明具有光晕般特点的发光字。
LEDs should be pointed toward the inside of the face for the best halo effect, avoiding the reflection of diodes on the mounting surface.
在这种制式中,LED被放置在发光字表面的正背面,这样能避免光线在安装表面上反射,获得最佳光晕效果,
Common configurations include traditional halo-lit with stand-offs or flush-mounted to the mounting surface with a partial side-lit return toward the back of the letter.
常见的配置包括带支架的传统光晕照明或齐平安装在墙面或其他安装面上,侧面偏光朝着字母的背面。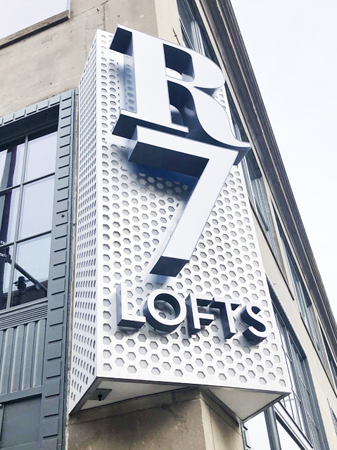 Profile 5: Trim-capped Aluminum Channel Letters
Profile5

:饰条铝制发光字
Designers don't like trim that serves the functional purpose to attach the face of the sign to the returns, while covering up any potential illumination leakage points. These days, there are plenty of trim-less fabrication alternatives that eliminate the need for unsightly trim.
一般来说,设计师都不会喜欢用过多的装饰物来起到功能性的作用,之所以会用到是为了挡住潜在的漏光而必须加上遮挡。如今,有许多去装饰的替代方案,可以从根本上消除对难看装饰的需求。
That said, this is still the most common letter form in the world. European trim cap has an "F" profile for improved form versus American "P" profiled trim cap.
但是这也表明,Profile5仍然是世界上最常见的发光字制式。相对于美国的"P"型饰条,欧洲更普遍采用的是"F"型饰条,可显著改善外观。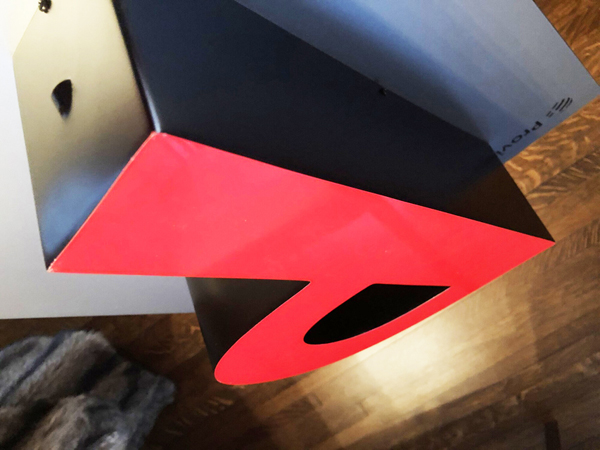 Profile 5S: Trim-less Aluminum Channel Letters
Profile5S

:去装饰化铝制发光字
This is a great letter form for achieving a trim-less, clean-designed look that balances economy with design intent.
这是一种绝佳的发光字形式,可实现简洁的设计外观,从而在经济性与设计意图之间取得平衡。
Fabricators often "step route" the acrylic face with edges that extend beyond the aluminum "can" to prevent light leakage in colder climates (in particular, where the acrylic face and aluminum returns expand and contract at different rates).
制造商通常会对亚克力面进行"逐步走线",知道其边缘延伸到铝材料之外,以防止在较冷的温度下出现收缩而漏光(特别是亚克力材料和铝材料的膨胀和收缩速率不同)。
But European technology, when properly applied, avoids the need for this trade-off so returns are truly flush to the face. For outdoor applications, weep holes vent light toward the back of the letter, hiding weep holes during the day and preventing light leakage at night.
但是,如果正确应用了欧洲技术,那么就无需在这方面进行权衡取舍,因此回报确实是显而易见的。对于户外应用,有专门的预留孔洞将光线朝发光字的背面排出,白天孔洞则会被遮盖住,并且能防止夜间漏光。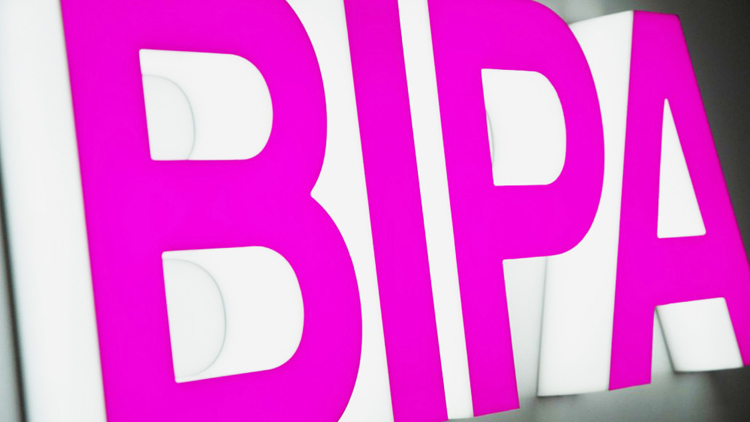 Profile 8: Combination Face- and Halo-Lit Fabricated Acrylic Letterform
Profile8

:组合面光晕制式发光字
Profile 8 fabricated acrylic letters with face and returns made of translucent acrylic are a great economic solution for maximum radiance at an economic price point.
Profile8是完全由半透明亚克力制成的发光字,是一种经济实惠的解决方案,可以在经济的价位获得最大的光照度。
Designed for longer viewing distances, Profile 8 is probably the most common commercial signage standard for big box retail stores in Europe and is increasingly becoming more common in North America for retail storefront signage applications in airports and shopping malls in particular.
专为更远的观看距离而设计的Profile8可能是欧洲大包装零售商店最常用的商业标牌标准,并且在北美尤其是机场和大型购物中心的零售店面标牌应用中变得越来越普遍。
Make sure cast acrylic is used rather than extruded acrylic, in order to optimize light diffusion quality. An overlay of translucent vinyl in a variety of color palettes can result in a stunning look.
该制式的发光字需要确保使用浇铸型亚克力而不是挤出型亚克力,只有前者的光扩散质量才能达到要求。各种调色板上的半透明乙烯基覆盖物可产生令人惊叹的外观。
Profile 11. Gibson photo courtesy of Albrecht Sign Company, a regional sign company in Fridley, Minnesota.
Profile 11: Cast Block Acrylic Letterform with Individually Embedded LEDs
Profile11

:带有独立嵌入式

LED

的亚克力发光字制式
For precision illumination in premium branded environments, signs are often viewed up close. In that context, there is nothing that beats the "Cadillac" European letterform, Profile 11, milled from translucent cast block acrylic with individually embedded and resin-sealed LEDs.
为了取得更优质的品牌环境以及精确照明,近距离观看的标识不可缺少。在这种情况下,没有什么能比得上堪称欧洲发光字中的凯迪拉克:Profile11了。它是由半透明的亚克力中独立嵌入LED并进行密封制成的。
While Profile 11 is often the highest price point signage solution, there is no other technology that can convey precision and high quality when viewed up close for letters less than three inches tall. These letters are practically like jewelry.
虽然Profile11通常是最高价位的标牌解决方案,但是也没有其他技术可以在近距离观察不到200px高的发光字时传达出超高的精度和质量。这种制式的发光字实际上就像是珠宝一般。
This is also one of the most versatile LED-illuminated letterforms, with multiple lighting configurations (face-, halo-, side-lit, and partial side-lit configurations or any of these combinations).
这也是最通用的LED发光字制式之一,具有多种照明配置(正面、侧面、部分侧面或这些组合而成)。
In addition, Profile 11 (if manufactured by a reputable wholesale letter manufacturer) should be IP 68 water-submersible.
此外,Profile11(如果由专业的发光字厂商生产),那么应达到IP68的防护级别。
Finally, because this letterform is completely sealed with the highest quality LEDs to properly manage heat diffusion, it is low maintenance. There is no static electricity-generated dust and debris that can enter the letterform, making it completely maintenance-free.
最后,由于此制式的发光字已完全用最高质量的LED密封以正确控制热量扩散,因此维护成本也很低。另外,IP68级别的防护让静电产生的灰尘和碎屑无法进入发光字内部,从而使其完全无需维护。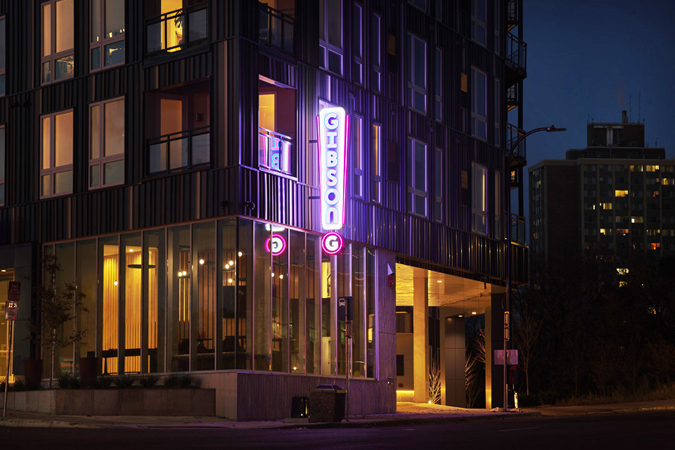 ​
Additionally why do designers love this letterform? Because with face-lit letter strokes and serifs as narrow as only 1mm wide, face-lit letter heights down to 1-inch, face-lit depths down to 20mm (just over 1/2-inch), and halo-lit depths down to 10mm deep (just over 1/4-inch), this letterform simply stretches the possibilities of design.
另外,从设计师的角度来说,之所以会喜欢这种制式的发光字,还是由于其表面的线条和衬线 只有1mm款,当发光字高度低至62.5px时,其深度低至20mm,而光晕的深度却向下达到10mm深,这种优秀的品质让扩展设计的可能性变得更大。
The Profile 11 letterform platform includes faux neon, which is trending in a big way in North America, for good reason. The reasons are simple: Five to ten times lower power consumption versus legacy neon; environmentally friendly: and no noxious gases released into the environment during the production process or in the field.
Profile11的平台包括人造霓虹灯,这一类型的产品在北美市场有很大的发展趋势,这是有充分理由的。原因很简单:LED的功耗比传统霓虹灯低五到十倍,并且更环保,在生产过程中或在安装现场都不会向环境释放有害气体。
There is minimal maintenance: virtually no breakage and lower maintenance because faux neon letterforms are completely sealed (as mentioned earlier, IP 68 water submersible), which means that water, dust, and debris cannot penetrate faux neon elements.
另外,该制式的维护成本也极低,由于人造霓虹灯发光字完全密封(如前所属,达到IP68的防护等级),几乎没有破损且维护成本较低,这意味着水、灰尘和碎屑无法穿透人造霓虹的元件。
And last but certainly not the least, faux neon simply presents a cleaner, crisper look that designers and brand owners love. That is why American institutions like Krispy Kreme, DePaul University, Westmoreland Casino, and the Solhem Group of Companies are moving to faux neon.
最后需要说明的也是比较重要的一点是,人造霓虹灯能够呈现出设计师和品牌拥有者所钟爱的更干净、更清晰的外观。这就是为什么越来越多的企业都将企业标牌转向人造霓虹灯的原因。